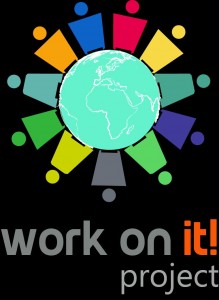 From our cooperation with local practice partners we received altogether 43 methods, tools and good practice approaches. 36 of them were included into a first draft of our "Handbook of good practices".
The collected methods, tools and good practice approaches were systemised, arranged and relate to key competences they support.
The first draft was introduced to the project partners at the project meeting in Sofia in May 2016. Composition and structure of the single methods and the handbook in its entirety were discussed by the project consortium. Furthermore the partners have been asked to give additional information to several aspects of the methods.
Within the following three months we collected additional information to the methods, tool and approaches that are used by our practice partners to support young people by their competence assessment and job orientation. The handbook draft has been revised continuously regarding the suggestions of the project partner to composition and structure as well as regarding additional required information to several methods and aspects important for a better understanding and the practicality.
A new version of the handbook draft has been finished at the end of August 2016. In preparation of the next important step – practice partners test the methods, tools and approaches of the handbook while working with young people – the handbook draft has been translated in each partner county language. For the testing period each partner contacted their practice partners, introduced the handbook draft to them and selected methods, tools or approaches together with the practice partners for the testing period.