The main idea of project "Senior ​​Social Entrepreneuring" is the active inclusion of people in pre-retirement or retirement age in the social and economic life of the society in different ways. The most important thing in the past months after October 2016 to date was the establishment of a local level working group whose members would be interested and motivated to generate new proposals to respond to existing social needs or solve social problems in local communities. The invitation to participate in the project responded enthusiasts from different fields – people aged 50+ working in the field of medicine, education, research etc.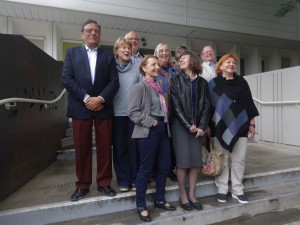 Since end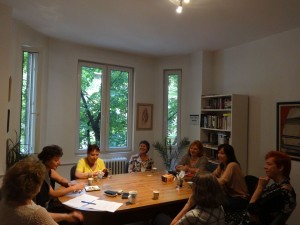 of November 2016, 4 meetings of the working group have been held, certain social needs have been identified on local level, the ideas for their solution have been formulated, filling in of personal portfolios where the ideas implementation process will be record, was started.
This project`s stage ended with the participation of two representatives of the working group in an international seminar in Pau, France, organized by Pistes Solidaires, part of the project consortium. The seminar was intended for participants in local working groups from different partner countries – Bulgaria, Great Britain, Denmark, Italy, Spain and France. They exchanged personal experiences in the field of social and voluntary activities, good practices, information about the ideas they intend to develop in the next stage of the project.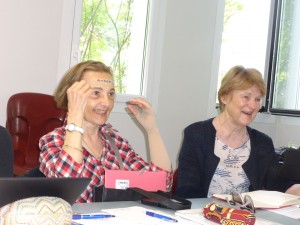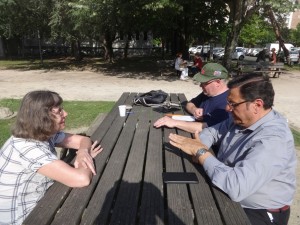 Meanwhile, the project partners held their second project meeting, discussing the results of the tasks, the difficulties encountered and outlining the commitments and activities to be implemented by the next project meeting in February 2018.