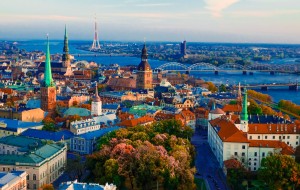 The training on "Career Guidance Skills" is scheduled for September in Riga and for October in Sofia.
It is in the frame of the Work n it! project and is addressed to the career guidance professionals involved in the project in order to have a practical approach on the different methods used by specialists from the countries participating in Work on it!.


The duration of the training course will be 5 days long. The content of the Handbook that will be presented during the course will also be published shortly so that it can help professionals in this area at European level.
The date of the course will be the following:
Riga: from 18 to 22 September
Sofia: from 9 to 14 October
We will keep you informed of the latest updates!