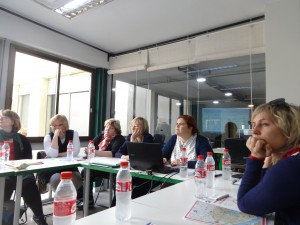 We met for the third time in Seville and exchanged experience about the testing period done in each partner's country. We have several practical partners in different work fields (teacher, social worker as well as those who are working in a youth club). The practice partners have been very interested in the handbook and the methods.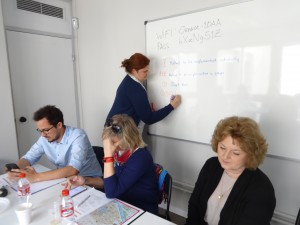 All of us had meetings with the practical partners to describe the handbook and to recommend and introduce methods as well as the structure of the handbook. Some of the project partners have already tested methods and more tested methods are planned. Practice partners evaluated the methods and the handbook as very good and useful tools and approaches. They modified and adapted some of the tested methods for their individual use and gave feedback and recommendations. They also made suggestions to the structure of the handbook that most of the tested methods are short term methods that support the recognition of soft skills and competences and can be used for coaching processes.
After the testing period the methods and tools have been edited with recommendations on possible actions based on the feedback of the practice partners in a way that also practitioners without an explicit pedagogical education can implement them. As an action guideline it is available for practice partners, practitioners and further stakeholders. The handbook includes 27 methods, tools and good practice approaches.
The partners discussed and agreed on the structure of the handbook – Training methods, Coaching and Events. Furthermore we would like to use different symbols for the criteria like: group size – the method is to be implemented individual or in a group and according to the duration – long term / short term.
For more info: http://www.workonit.eu/