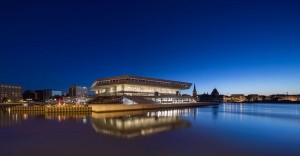 The current changes in the demographic structure of Europe and the reduction of the working age population lead to the conclusion that the active involvement of older people in pre-retirement or retirement age in social and economic life of the community on different ways becomes urgent.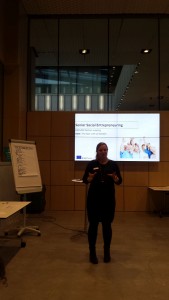 The idea of project Social Entrepreneuring – BUILDING CAPACITY AMONG SENIORS TO SERVE AS SOCIAL CHANGE BROKERS IN COMMUNITIES is initiating of exchange of experiences among people aged 55+, motivating them to participate actively in social and economic life and creation of entrepreneurial skills among them.

The first project meeting was held in October in Denmark, as host was Municipality of Aarhus, which is the coordinating organization. The project partners in the consortium presented their activities, shared their expectations regarding project commitments, they discussed the principles, concepts and methods of work during the next two years. The requirements profile of participants in the upcoming meetings for exchange of experience and training in entrepreneurship were specified.
Other topics covered during the two-day meeting were the timetable for implementation of project objectives, administrative rules, tasks should be distributed in the project consortium, the work platform Basecamp.